Hair and Scalp Natural Care
Repair First, Style Second.
Why The ScalpFacial™?
Tingling, cooling effect that revitalizes scalp and senses

All natural ingredients, bursting with essential oils.

Uses 100% nature-derived, nourishing preservatives.

Paraben, Sulfate, and Silicone Free.

Promotes healthy hair growth.

Made in Europe. Strict standards approved.

Stimulating scalp brush to increase circulation, detangle, deep cleanse and exfoliate.
How the ScalpFacial™ Works
APPLY

Use the easy squeeze-tip applicator to part hair and apply product evenly over scalp before showering. Massage & stimulate with scalp brush.

WAIT

Spend 15-20 minutes reading, sipping tea, or selfie-ing while your head tingles with revitalization.

WASH

Wash, condition, and prepare to look fabulous.
What determines your scalp type? Oily vs. Dry 
If you aren't sure which, this can help you determine if your hair is oily or dry.
Those with high sebum production (oily scalp) wash their hair more frequently to remove excess oil, -while those who have less (dry scalp) can spread out washes a bit more.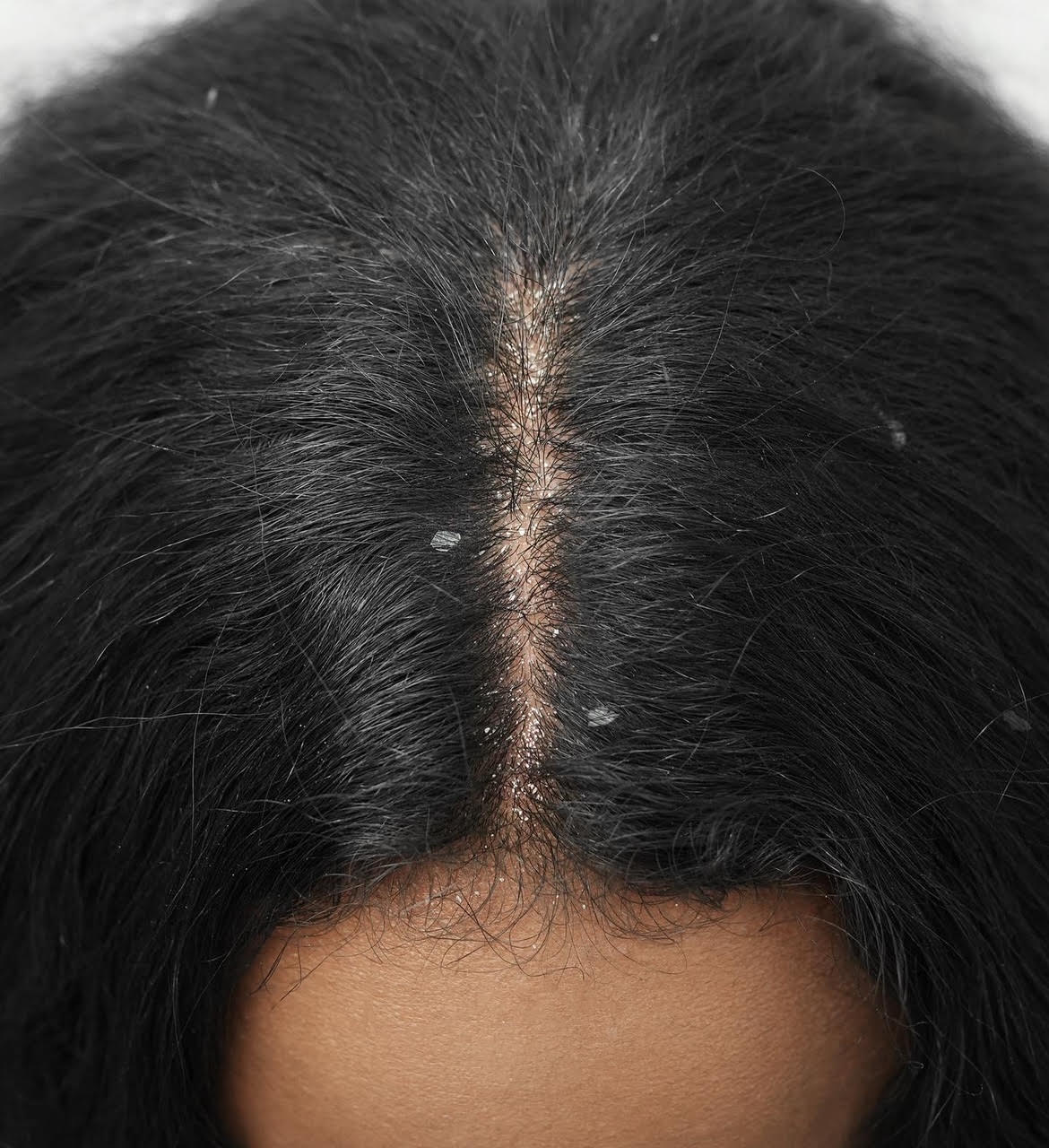 If your scalp gets flaky with a more brittle texture closer to the root, check out ScalpFacial™ for Dry Scalp.
ScalpFacial™ for Dry Scalp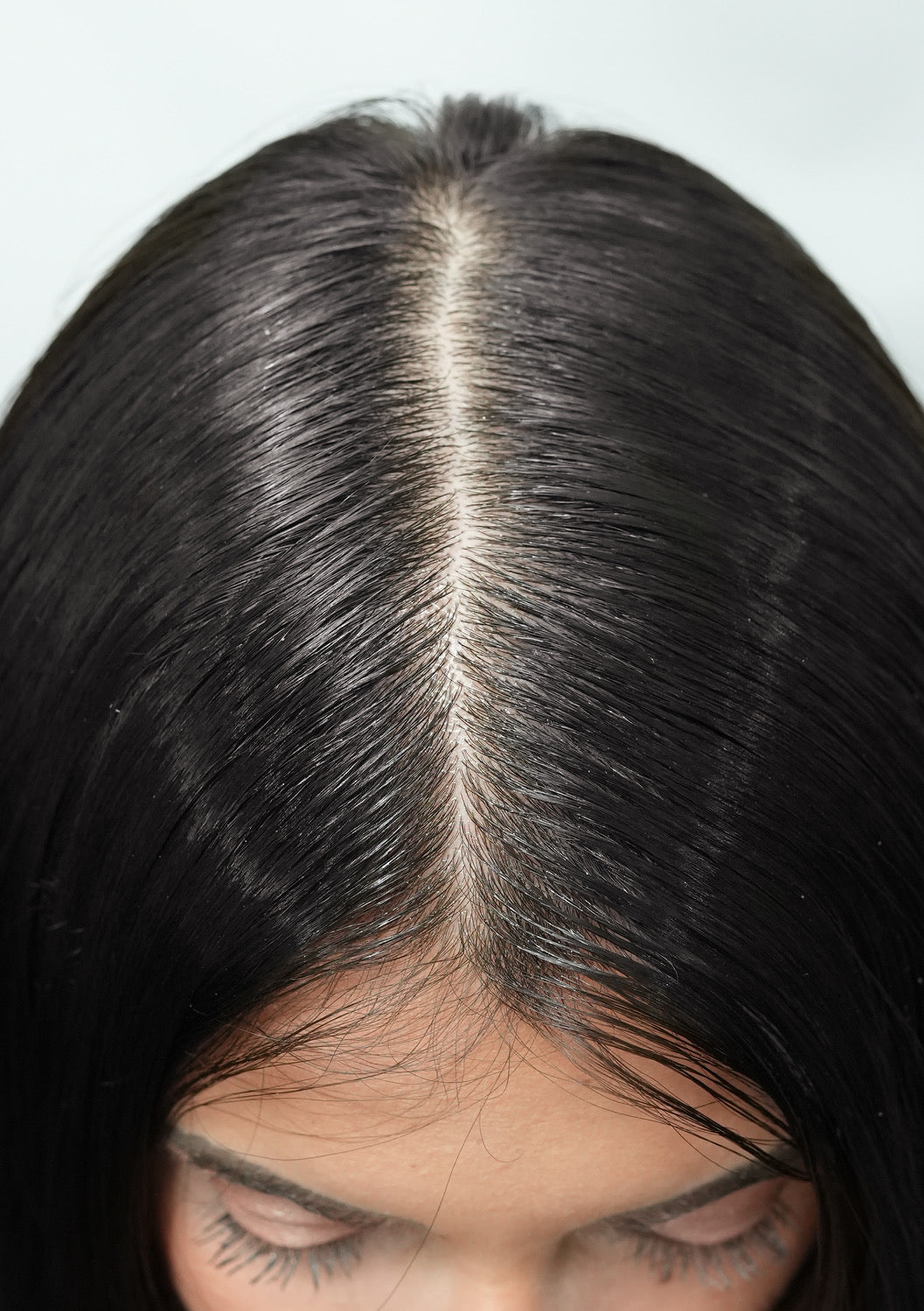 Does your scalp looks like this after one or 2 days after wash? If yes, check out ScalpFacial™ for Oily Scalp.
ScalpFacial™ for Oily Scalp
I was somewhat skeptical of the concept that 'essential oils' would reinvigorate an egregious dry scalp, but I was amazed! FIVE STARS!

So I debated trying this since I thought my hair wasn't oily, but I am so glad I did! Turns out the oil buildup in my scalp is what causes my roots to become oily over time plus dandruff when I scratch. I couldn't believe the aftermath- Super clean scalp! I didn't even realize what I couldn't see!



After having surgery, my hair began to fall out and was extremely dry and brittle. After a scalp treatment, I have seen incredible results!

Frequently Asked Questions
Why do I need to care about my scalp health?

Scalp health affects hair growth and quality. When the scalp has a balanced pH, hair will grow normal, healthy, and strong.
How do I know if I have an oily scalp or a dry scalp?

Oily scalp will cause greasy, damp looking hair. Dry scalp will be itchy and the hair will feel rough toward the root.
How often do I need a ScalpFacial™?

Twice a week is recommended for the oily scalp facial and the dry scalp facial is recommended once a week.
How soon will I see results?

The results from using the scalpfacial should be visible after each use, but especially when used over time.
Is this product suitable for use during pregnancy?

Because hormonal activity during pregnancy can stimulate overly dry or oily scalp with unpredictable fluctuations, it is best to avoid use of the ScalpFacial.
Can I use the ScalpFacial™ on my face or anywhere else on my body?

No. The ScalpFacial is only for use on the scalp.
What does it smell like?

The oily scalp facial has a minty sweet smell and the dry scalp smells like brown sugar and coconut.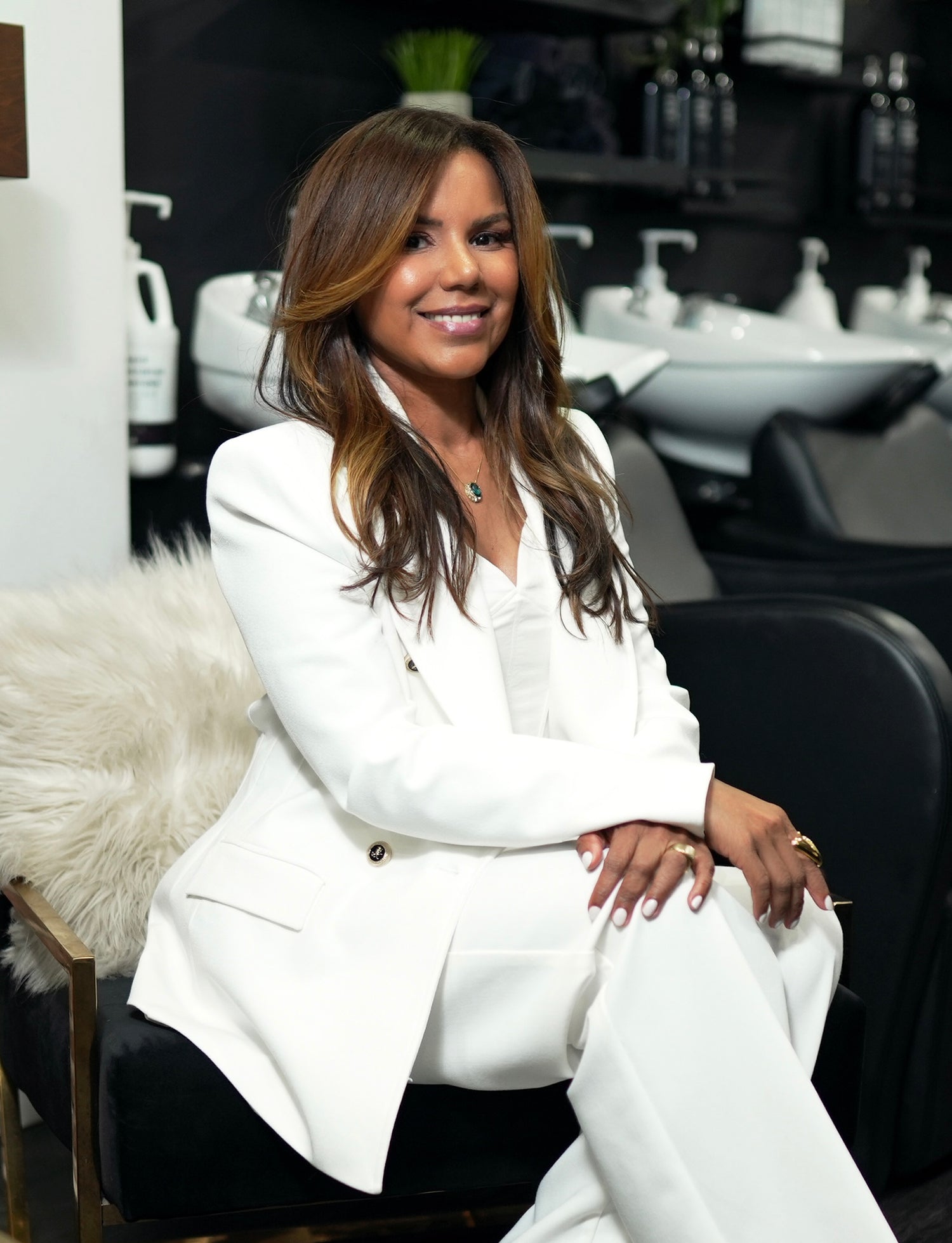 Meet Giojé,
A NYC STYLIST WITH OVER 20 YEARS EXPERIENCE
For over 20 years, the founder of Hair Repair Bar has used the study of trichology* to transform dull scalps and dry locks into beautiful, healthy hair. The unique methodology to hair care came from her mother, a masterful hair stylist who ran one of the most prestigious hair schools in her home country. During the height of the 80s and early 2000s, the popularity of bleaching and permanently straightening hair skyrocketed, causing a wave of brittle, deeply damaged hair and scalp. Giojé used her signature salon to bring back her mother's ancient remedy of steaming essential oils, moisture, and vitamins directly into the scalp, breathing life back into damaged hair while cleansing and softening the hair follicles. While the signature treatment became an overnight success in her NYC salon, it became clear that such an essential part of hair care needed to become accessible to everyone, and the "ScalpFacial™" was born.